Friday again and time for us to have the draw of the week!!
This time we'll send the cute "Idun with braid" to a lucky winner! To have the chance to win you just have to leave a comment below before Saturday, 23.59 at the latest. On Sunday at around 19.00 the winner will be announced.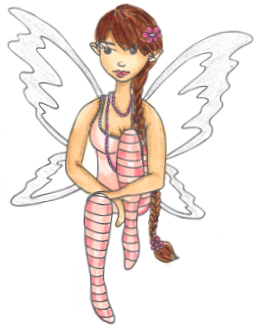 The team has as usual made some things to inspire you -we hope you'll enjoy them!
First out is
Jennifer
, one of our GuestDTs:
She's made a cute wall-decoration, or perhaps it'll find its way to the Christmas tree!
Tesa
made Idun Santas' little helper! She is so pretty sitting on the beautiful wreath.
God Jul
and
Jultomtens fru
(the cap) you still find in the shop. I'm sure you have seen that until
the
27th of November you get 30% discount on all Christmas stamps?!!
Elli
made a cute card suitable for a birthday or perhaps just to make someone happy!
She's put Idun on a
stone wall
.
The inside
I,
Monica
, made a kind of pop-up-card:
I put Idun on a
mushroom
.
When you pull the string a message is shown:
Hipp hipp hurra!
Finally
Christina
made a very girly but still cheeky card:
We hope you'll be back tomorrow to look at our "Project of the week"!!!